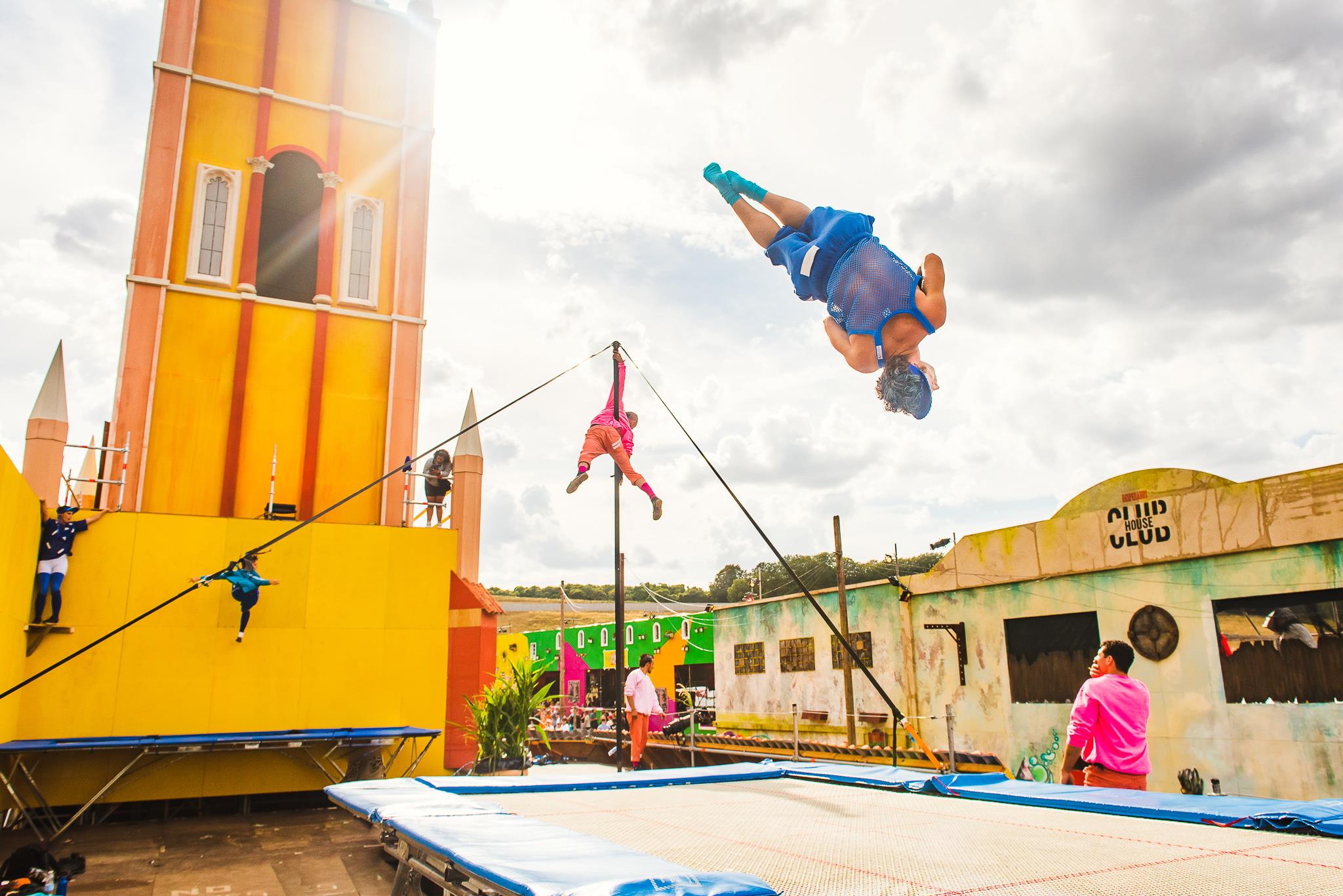 BOOMTOWN FAIR

Barrio Loco/
August 2018
We're back storming the streets and rooftops with our electrifying stunts featuring trampolines, chinese poles, aerial & street dance all to the sounds of hip hop, garage, dancehall, latin funk and everything in between.
check out full line up here
https://www.boomtownfair.co.uk

We teamed up with the incredible Bristol Pride to present [ON AIR] a programme of performance from outstanding artists within and around the LGBT+ community
Line up & tickets
Carnival Workshops 27th July 2019
WINCHESTER DISCOVERY CENTER
We are excited to announce we have collaborated once again with Boomtown Kidztown to produce these Community workshops in Winchester. Giving hundreds of local people the chance to take part in the mighty Carnival and special opening ceremony on the Lions Den stage at Boomtown Fair 2019!
Come get involved if you are in the area!!

More info:
Website: https://www.boomtownfair.co.uk/beyond-boomtown/outreach/

Email:outreach@boomtownfair.co.uk

Call: 07779418115

Booking essential-limited places-Tickest £8.00
Submerge, Bristol International Digital Arts Festival, in association with Circomedia
8:00, £14/11, Earlybird £10, 12+, Portland Square
TICKETS
Check out what we got up to at this years Boomtown Fair!
Bassline Circus collaborated with with Boomtowns/Kidztown to create the most EPIC of opening ceremonies!
Concrete Playground Squad
Music by SHOSH from 24hr Garage Girls

filmed and edited by Gabi Norwood and Alia Pathan